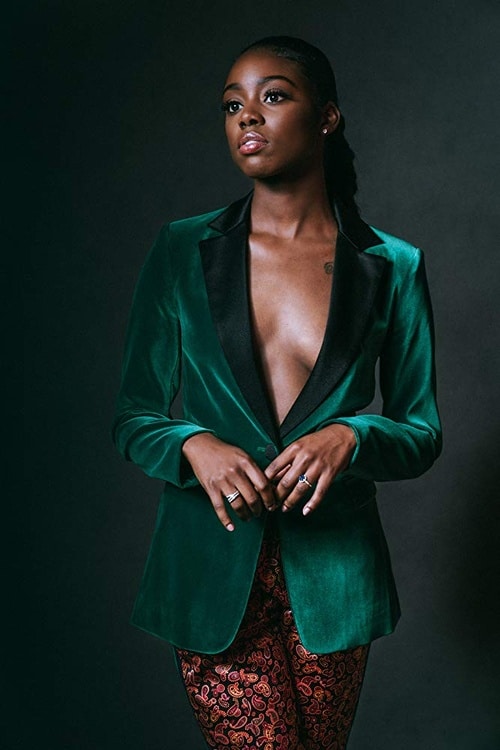 https://discreetdetectiveagency.wordpress.com
Chapter 2
WARNING: For mature audiences only
THE YOUNG BLACK GIRL – a real stunner, in his opinion, with deep brown skin that shimmered like polished bronze in the glow of the apartment's soft lights.  She was petite – no more than five-two – with a slim figure.  Just the way he like them.
When she'd opened the door, she'd smiled at him with a mouth full of perfectly white and perfectly aligned teeth that he was sure one of her other customers had foolishly laid out a giant wad of cash to get them done for her. Or, perhaps, he thought, one of her other clients was a dentist.
Hmmm, he thought, dwelling on the idea of what that rich, generous client would think about the work he was going to do on her tonight.
In that melty chocolatey voice that most women of her kind have, she said, "Come on in, sweetie.  I've been waiting anxiously for you."
No, he thought, you haven't.  But, he knew better.  He couldn't allow her to see the beast, yet.
"Can I fix you a drink?"
"Yes," he mumbled, following her down the short narrow hallway that led into a large living room that had floor to ceiling windows that offered up a view of downtown Chicago's skyscrapers and Lake Michigan.  No wonder she had cost so much.  One thousand for the entire night.  She or her pimp had to pay the rent on this sucker.
He thought about his humble little three-bedroom house back in Beverly with its small fenced-in backyard.  The only view it offered was a view of his neighbor, Stanley's, backyard.  And of his two teenage boys – Logan, 14 and Oliver, 16.  And how they had to share a bedroom so that their younger sister, Emma, who was 12, and on her way to becoming a woman, had the privacy she needed.   And here was this Black whore, living like this!
When the young Black girl bent over a glass and gold bar cart to pour him a drink, she gave him a look at her well rounded, generous behind.  He thought about his wife, Grace.
Grace was warm, loving, thoughtful, and in some ways, sexy as hell.  And she thought the world of him, and truthfully, would have done anything for him.  She loved him, and he knew it.
There was just one problem.  With her blonde hair, blue eyes, and pale skin, she didn't do for him what he needed.  She didn't get his Johnson hard.
At home, he was a limp dick unless he fantasized about the raunchy black bitches he saw walking the streets.  Or he closed his eyes and played back in his head what he'd done to the other whores he'd had.  Same things he was going to do to this Black whore tonight.  Tomorrow night, he could make love to Grace.
Desire flared in him.  He reached out and stroked the young Black girl's firm rounded ass.
"Oh, sweetie, you're ready to go aren't you?" the girl cooed.  Turning to him she ran her shimmery bronzed hand over the rock hard white bulge at the front of his pants.
"Ooooh.  That's a pretty good sized one you got there sweetie.  Why don't we go on into the bedroom and you let me play with him for a while?  I might even suck him."
"Yes.  Why don't we do that," he answered, his voice husky with lust."
"Good.  I can't wait to ride him. Hard."